Mental Stress and Cardiovascular Measures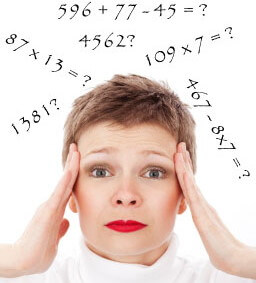 Psychological stress affects physiological processes throughout the body, in part via the autonomic nervous system, including the cardiovascular system.
In this simulation, you will explore the effects of mental stress on the cardiovascular system. To do this you will examine the effects of answering difficult mathematical problems on mean arterial pressure, heart rate, cardiac output, stroke volume and total peripheral resistance.
Watch the video below for an overview of the procedure followed to perform this experiment in a laboratory.
Mental stress simulation
Press the "Start recording" button to start the experiment. The first five minutes of the recording will correspond to baseline measurement. From minutes 5 to 10, the subject is performing mental calculations. The last 5 minutes will show the recovery.
Fill the table with the mean values for baseline and mental stress. Hover the mouse on the graph for a horizontal line to appear with the corresponding y-value for that mouse position, which will help you estimate the mean for each period.
Interactive activity
Use the data you've collected to work your way through the drop-down boxes in the diagram to explain what happens when a person is subjected to mental stress, relative to baseline.
Click this button when you're ready to submit your response:
For each of the newly appeared drop-down boxes, choose the correct neurotransmitter that is being released at that site. For your reference:
NA = Noradrenaline
ACh = Acetylcholine
GABA = Gamma amino butyric acid
EAA = Excitatory amino acid
Click this button when you're ready to submit your response: